Alliance stocks a range of both Fire Resistant and natural skirt rubber in a range of widths and thickness.
Alliance stocks Rubber. Poly and Ceramic strip lagging.
We are also able to hot cast rubber and poly lagging on your pulleys to meet and requirements you have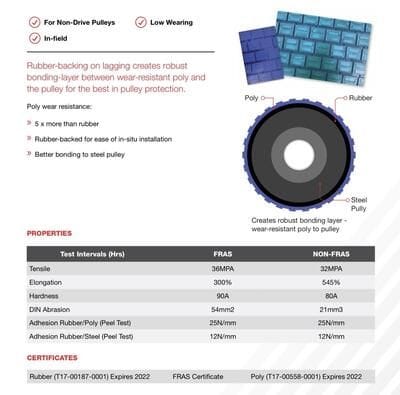 Conveyor Belt Repair Materials
A large range of repair materials are held in stock. These include both hot and cold materials as well as splice kits for ply and steel cord belts.
We carry high quantities of cold cement as well as repair band.
Alliance also supplies poly urethane repair products for repairing damaging to both Fire Resistant and Natural Conveyor belts